Dear Parents
---
It is a privilege and a pleasure to lead a school that is rich in tradition and talents, handed down to us through the dedication and vision of our School Management. L K Singhania Public School was founded in 1977 with a motto to Nurture, Inspire, Flourish.
Nurture - We support and protect our children whilst they are growing with us and encourage them to do the same for each other and the wider community.
Inspire - We strive to ignite our children's enthusiasm and desire to learn and explore.
Flourish - We aim is to equip our children to develop academically and socially to succeed in school and beyond.
"Education...is not to reform students, or to amuse them, or to make them expert technicians. It is to unsettle their minds, widen their horizons, inflame their intellects, and teach them to think straight, if possible."
With a long and rewarding history of more than 4 decades of achievements in education behind us, our school community continues to move forward with confidence, pride and enthusiasm.We are inclusive in our intake, comprehensive in our curriculum, encouraging life skills, knowledge, self confidence, perseverance and service to nation.
Student Leadership and Student Voice is an integral educational philosophy of our school so that no student remains anonymous here. We put our students at the centre of everything we do. There are a large number of extra-curricular and co-curricular activities in which all students are encouraged to participate. We have developed structures and processes for ensuring that each child is well known, empowered and part of a vibrant, caring and conscious community.
We care about students' academic growth as well as their physical, social and emotional health and well-being. We have a superb, dedicated, enthusiastic faculty who work in very close partnership with parents in order to help students to realise their potential and enjoy their school years.
We are very keen to involve our parental community in developing lifelong values in our students. We hope that through your participation and interest you will also feel a part of our school and its warm and generous community.
Warm Regards
Nidhi Sharma
Principal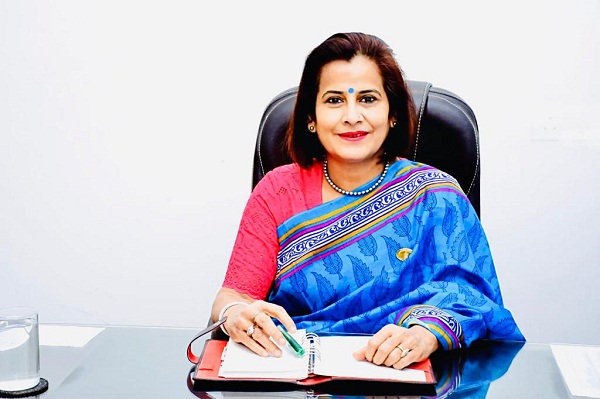 ---
Ms. Nidhi Sharma
Principal