"President K.N.E.S. - Mr. S.K. Rathore "
---
The purpose of education is to replace an empty mind with an open one. Education is the key to unlock the golden door of freedom. In present scenario, the role of education is not only to pursue academic excellence but also to motivate and empower its pupil to be lifelong learners, rational thinkers, and responsible members of a progressive and ever changing cosmopolitan and global society. I am of the opinion that a school must strive to cater its students with an ambience for multifaceted development, where children are encouraged to channelize their potential in the pursuit of excellence. Through "L K SINGHANIA PUBLIC SCHOOL (KVV)", we embark on the mission of creating individuals who are confident about their environment and above all architect of their providence and career. I feel good and fortunate to be the part of this endeavour.

With Best Wishes
Mr. S.K. Rathore
President K.N.E.S.& Head (O) JK Cement Ltd.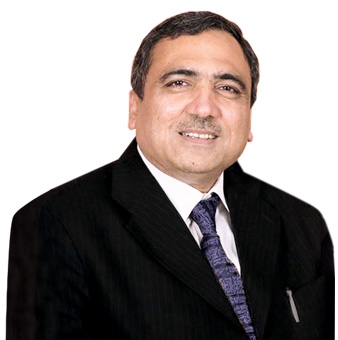 ---
Mr. S.K. Rathore
President K.N.E.S.