LKSPS ALUMNI ARCHI JAIN CRACKED CUET-22
---
CONGRATULATIONS* ARCHI JAIN OF CLASS XII-HUMANITIES ON HER COMMENDABLE ACHIEVEMENT IN COMMON UNIVERSITY ENTRANCE TEST WITH 98%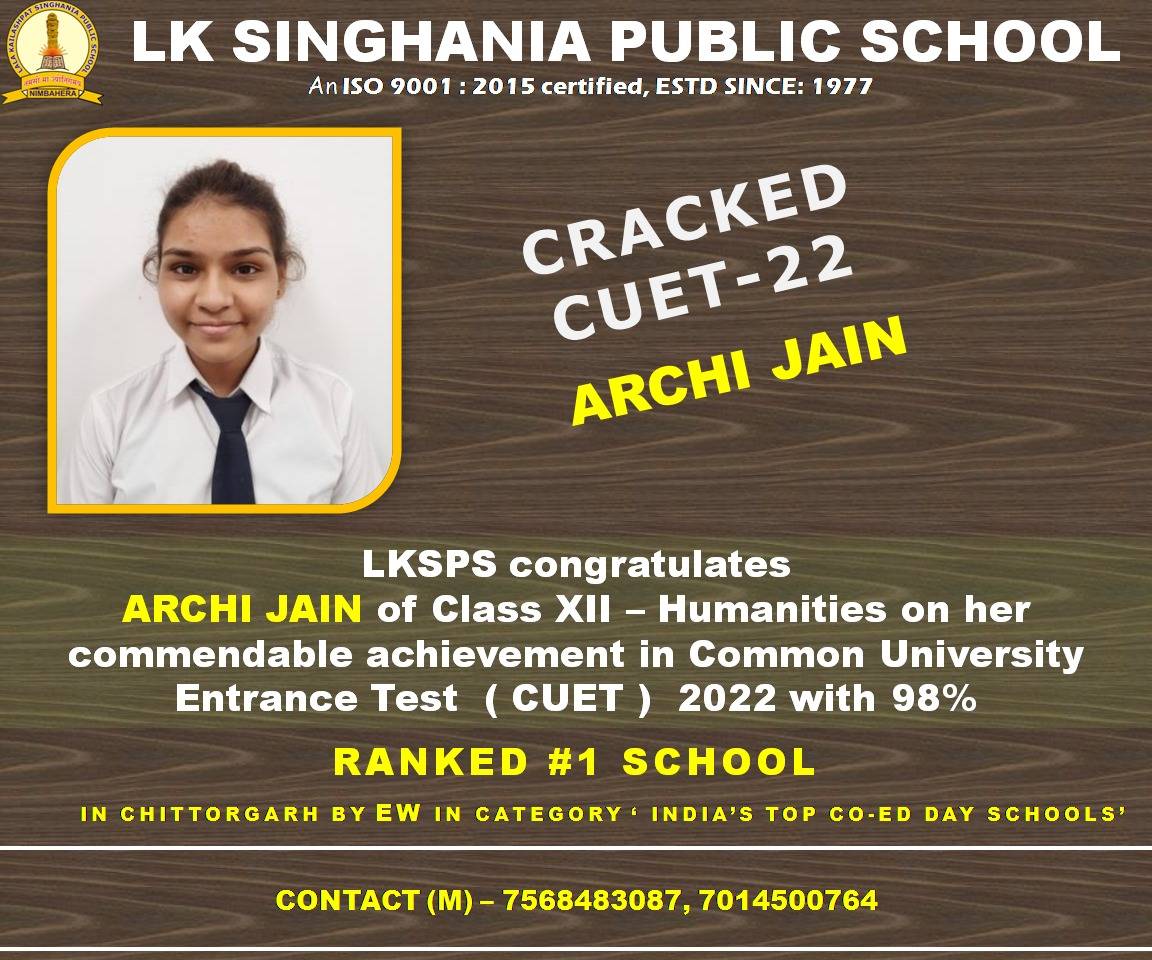 CONGRATULATIONS*VICE PRINCIPAL Mr H M PRADHAN RECEIVES ACCOLADE ON TEACHER'S DAY
---
On 5Th Sept.Mr H M Pradhan,Vice Principal LKSPS was honoured by Lions club,Nimbahera for his excellent service of more than 27 years in the field of education and mentoring the career of youths.In recognition of his outstanding job as a teacher and now as an administrator.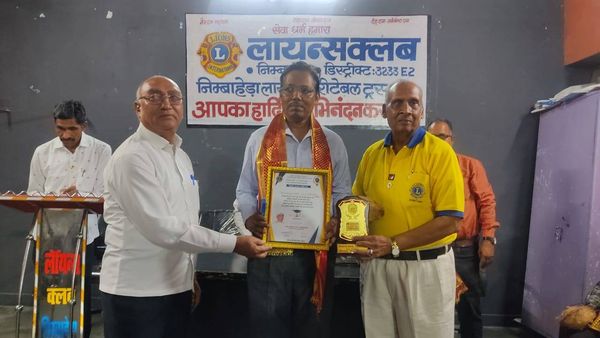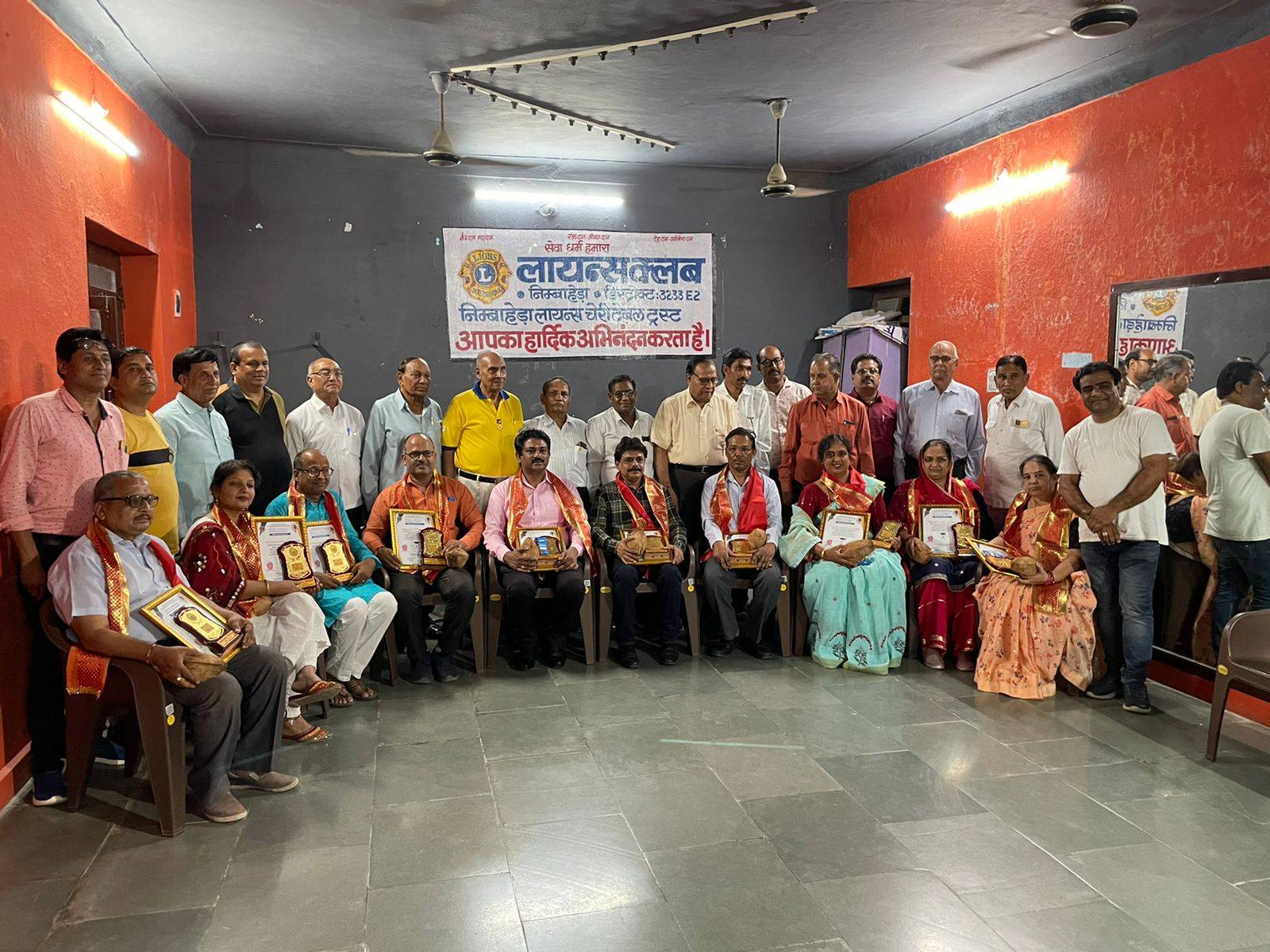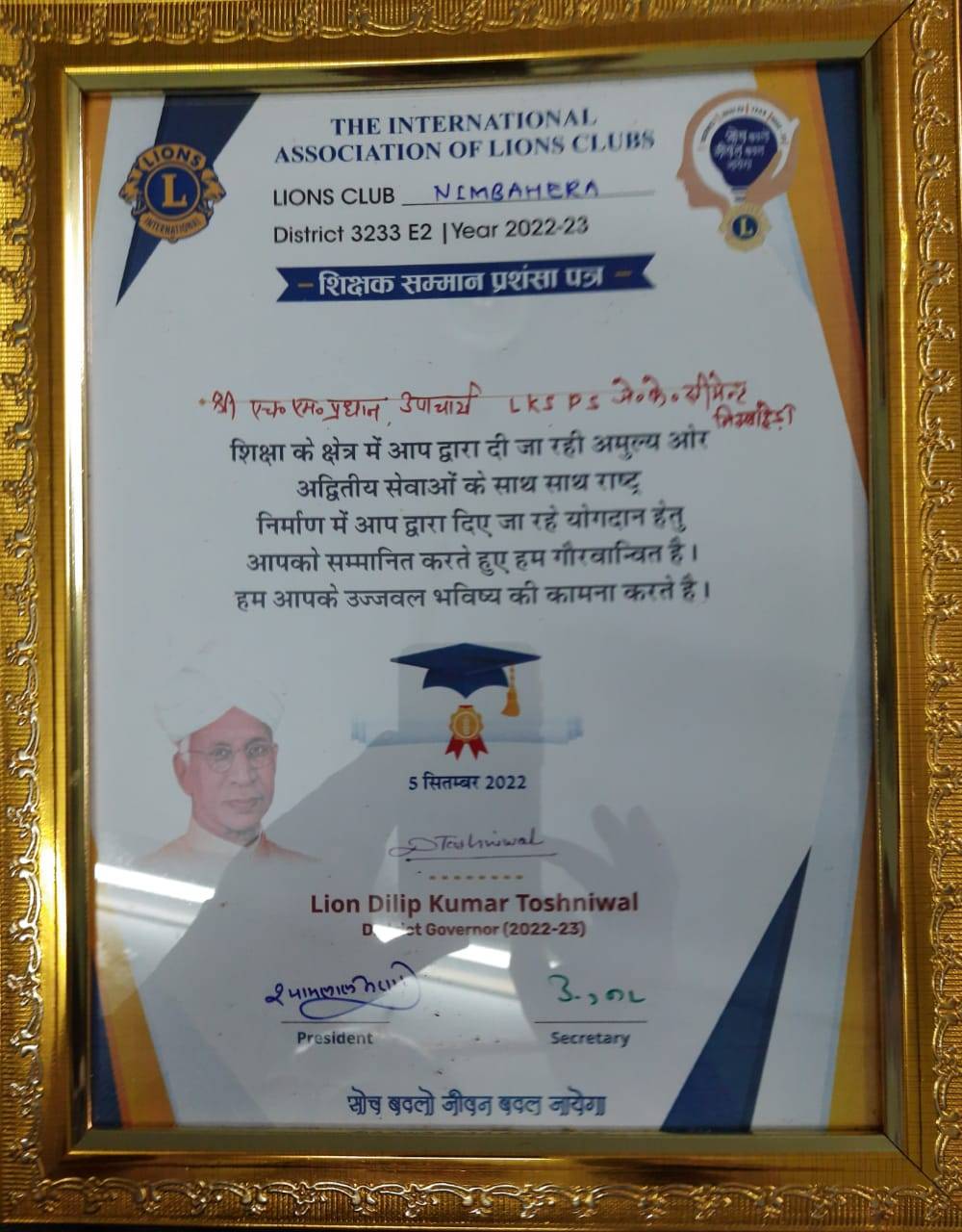 LKSPS STARTED PLAY GROUP CLASS AT MANGROL
---
"Teaching is not about answering questions but about raising questions – opening doors for students in places that they could not imagine." With the thought of reaching out to students/parents across miles, LKSPS has started an extension class at Mangrol. Opening a playgroup class for students of Sushila Nagar, Mangrol was source of joy and cheer for the tiny tots, parents and Team LKSPS. Hoping that our students smile, shine and sparkle in all spheres.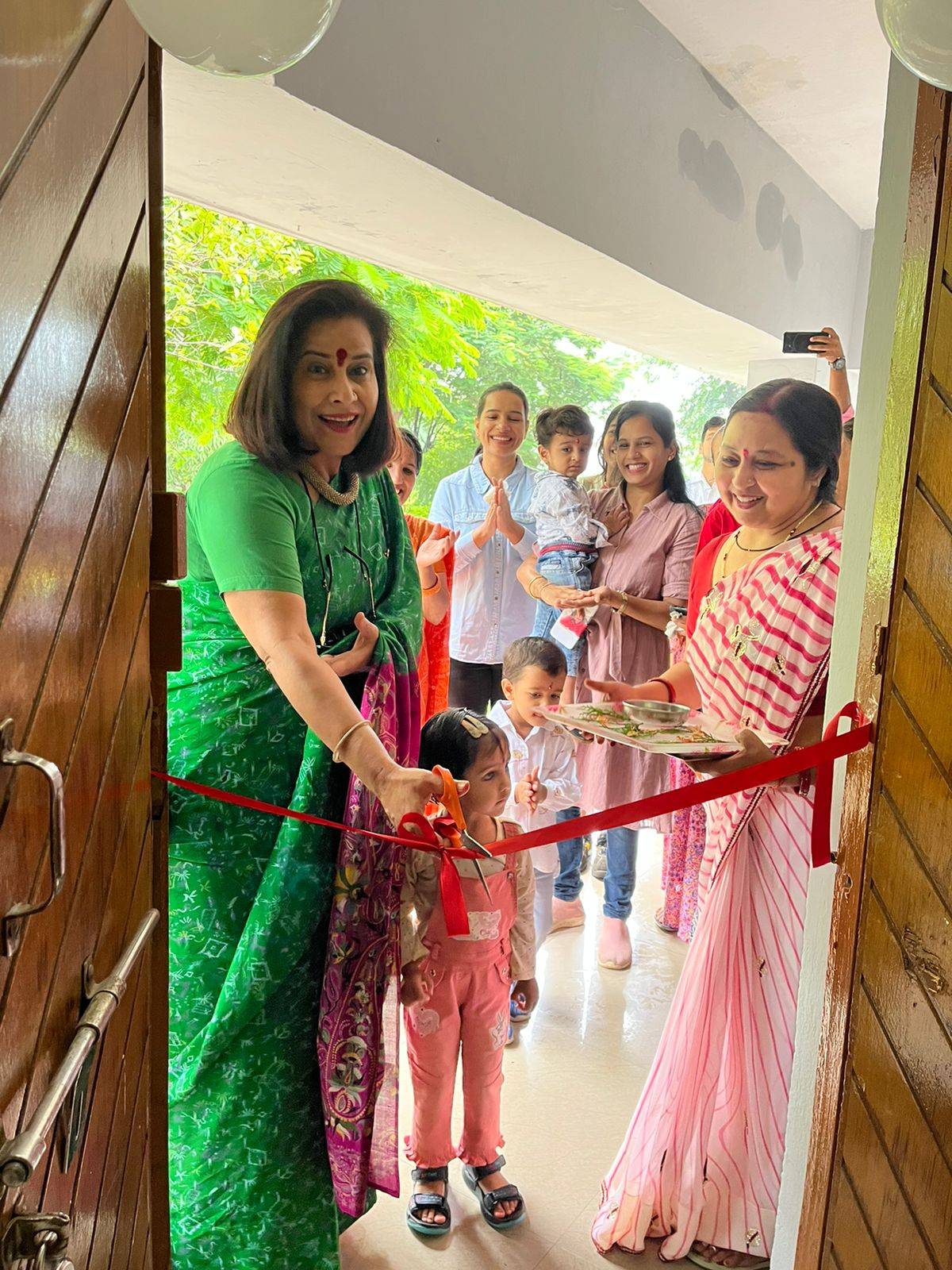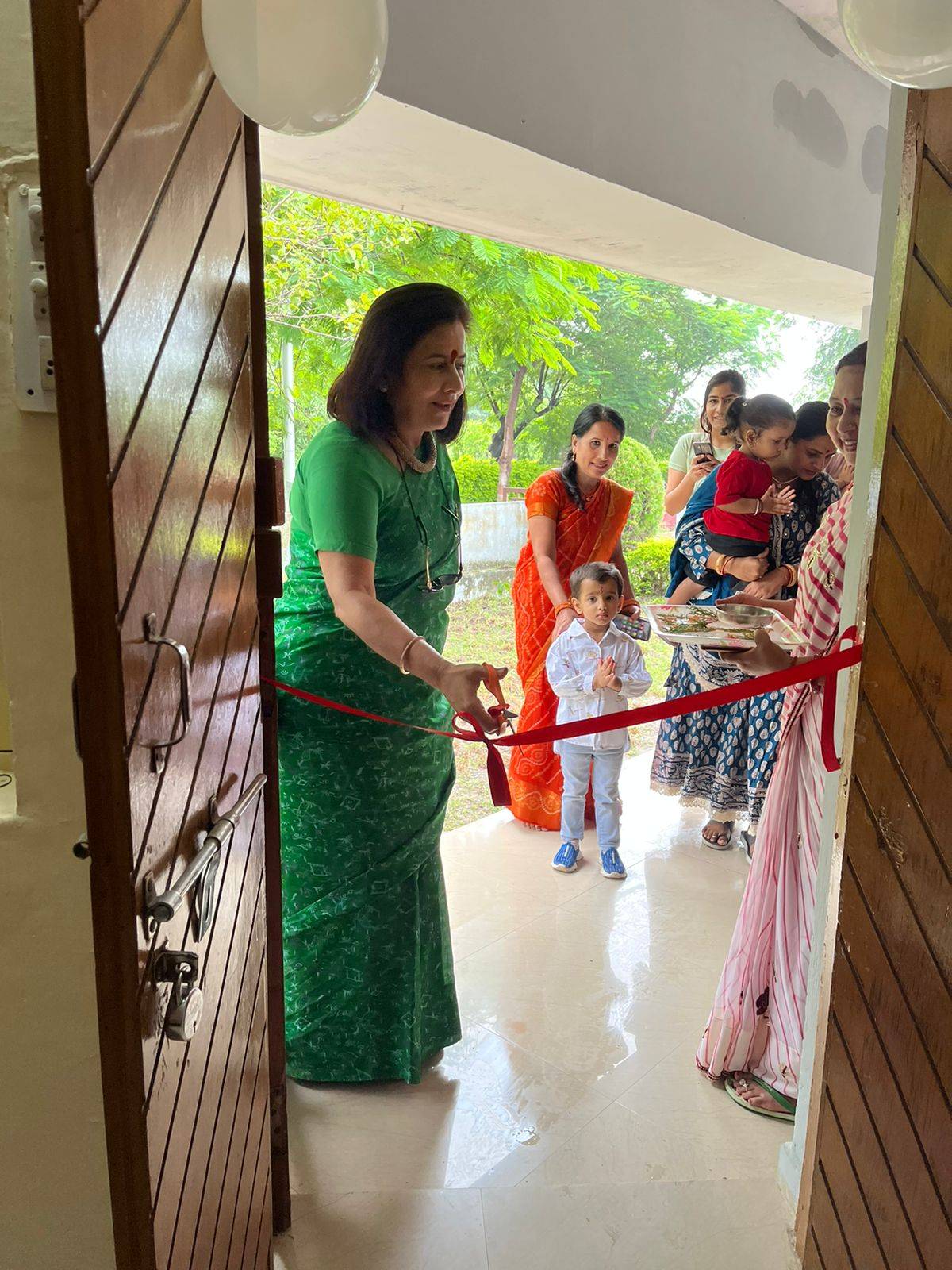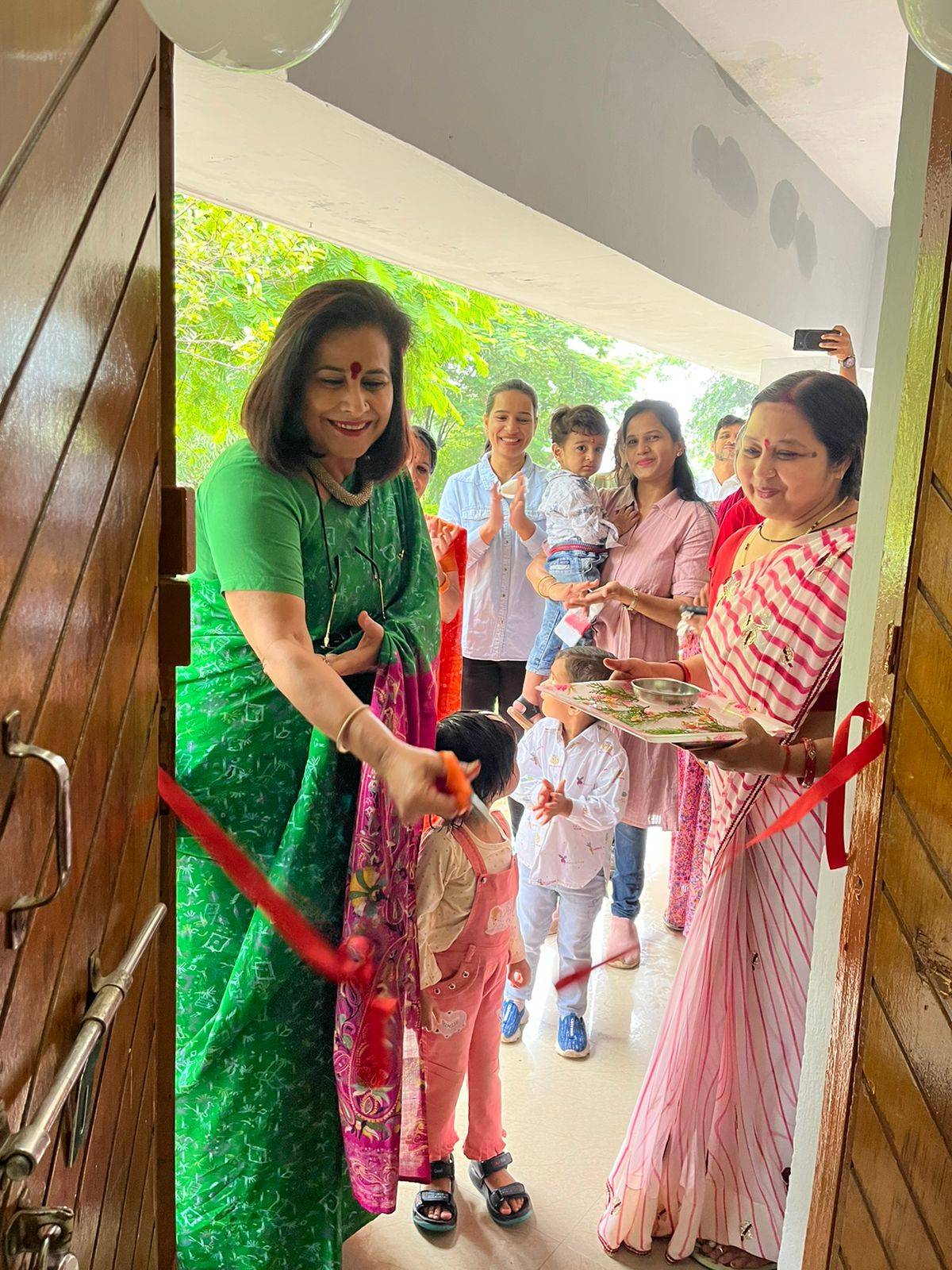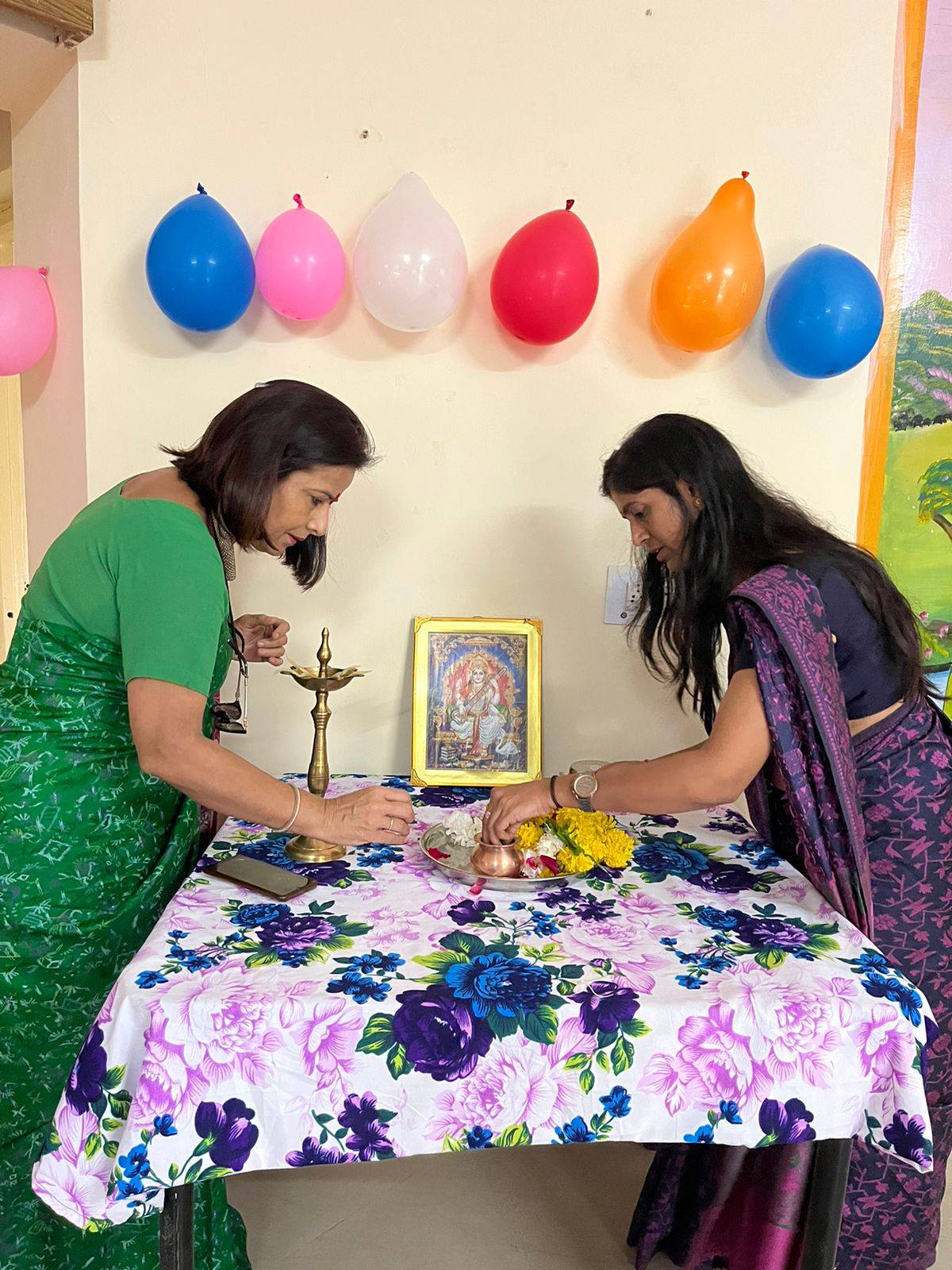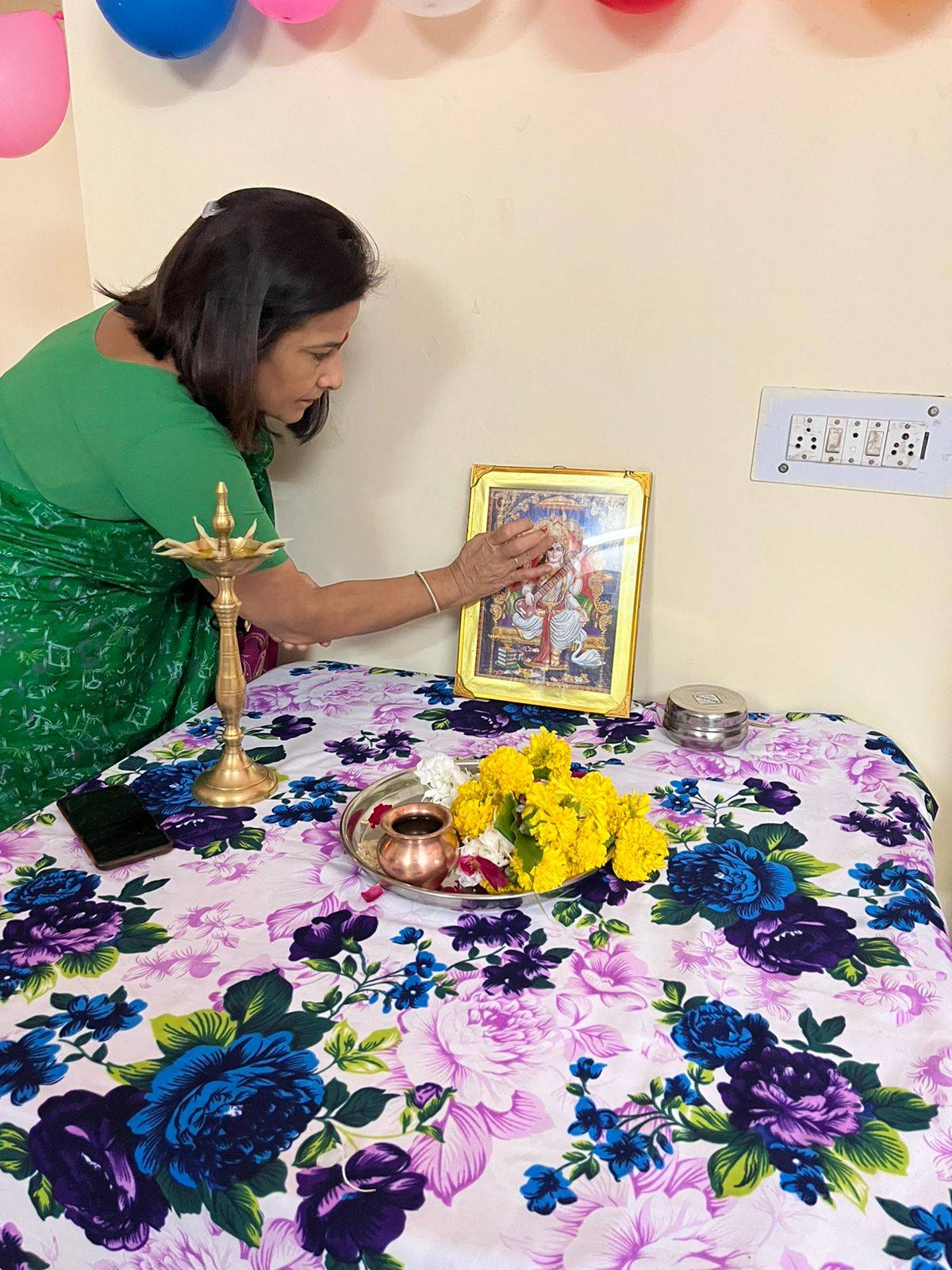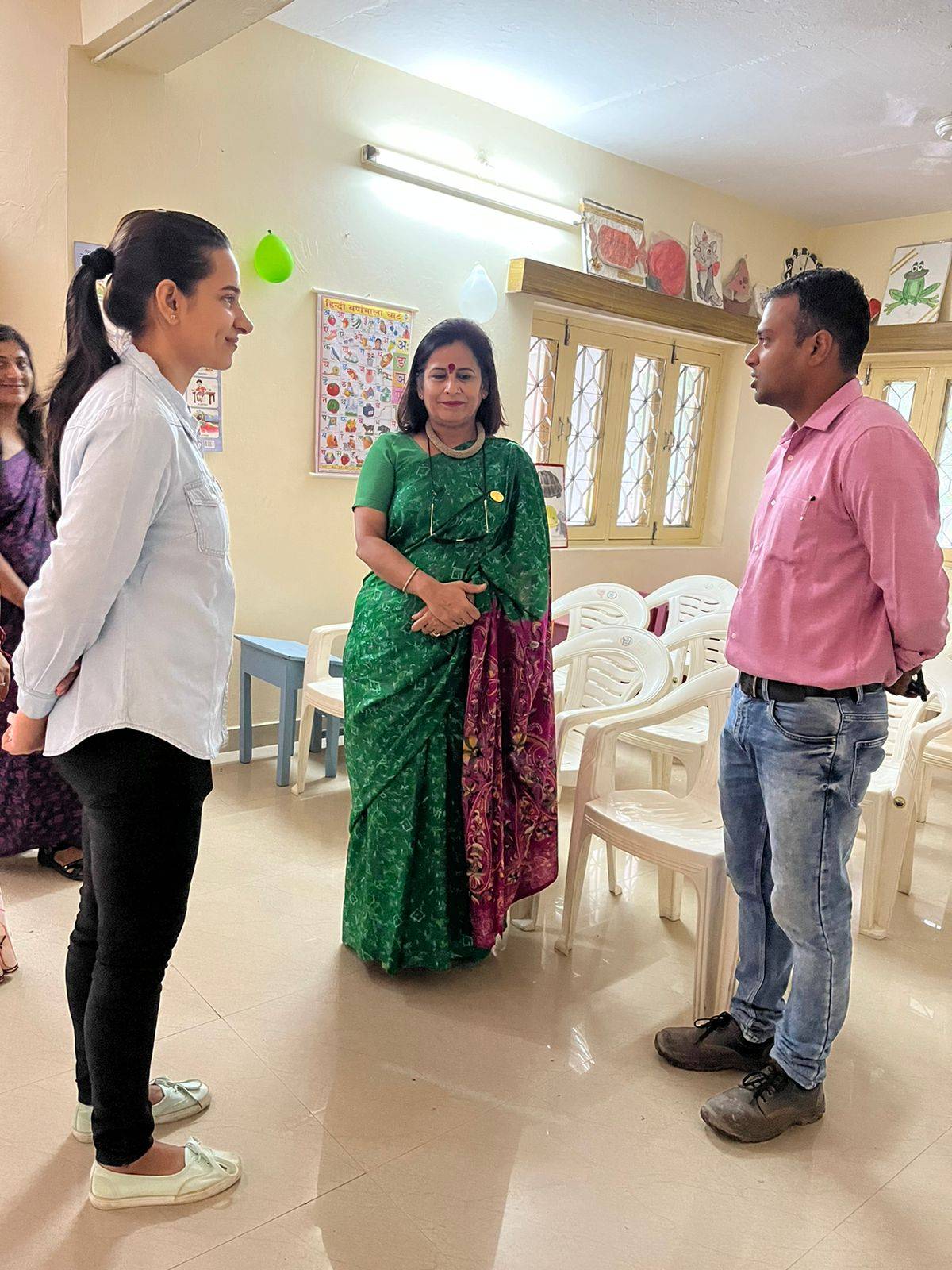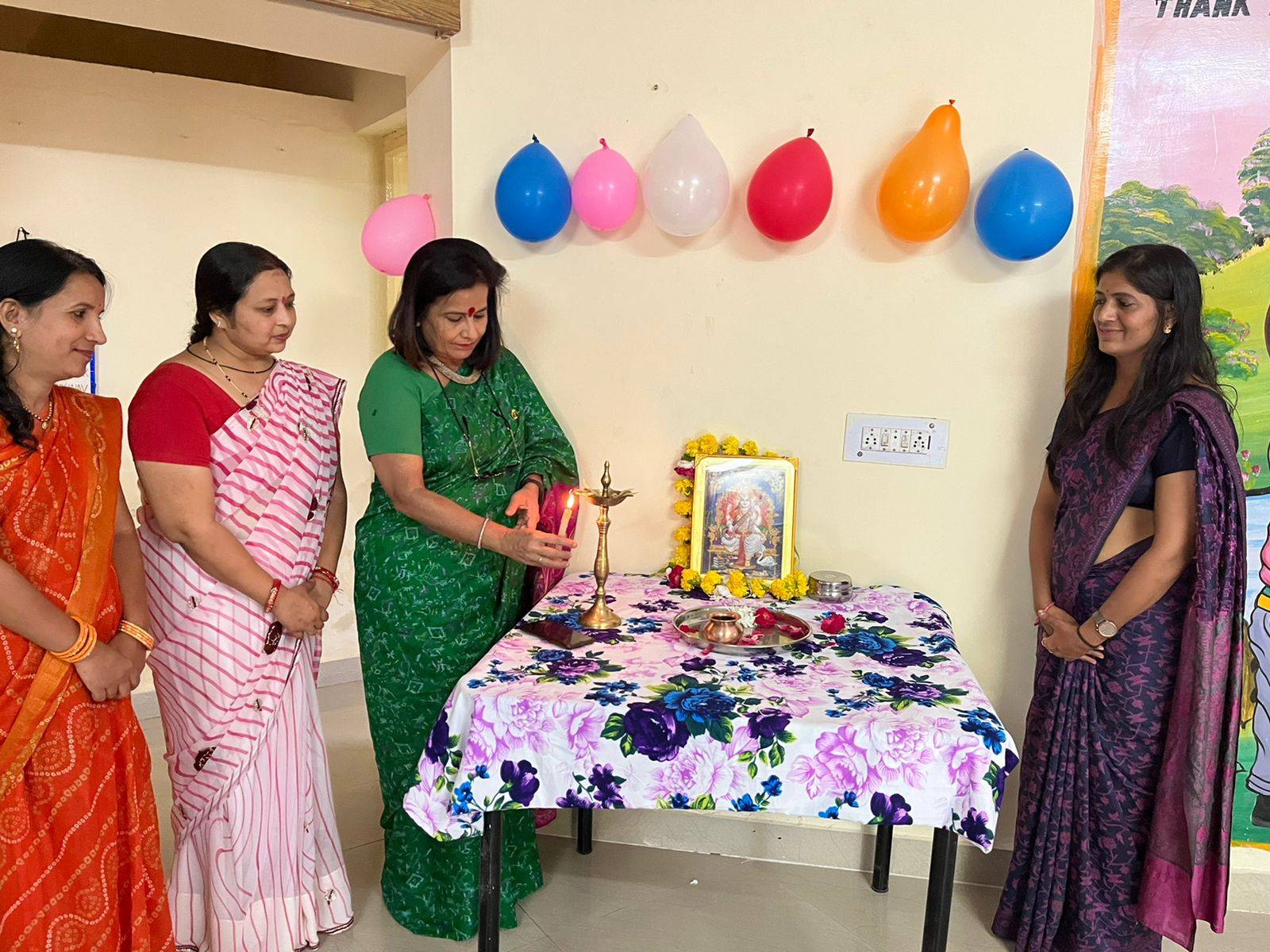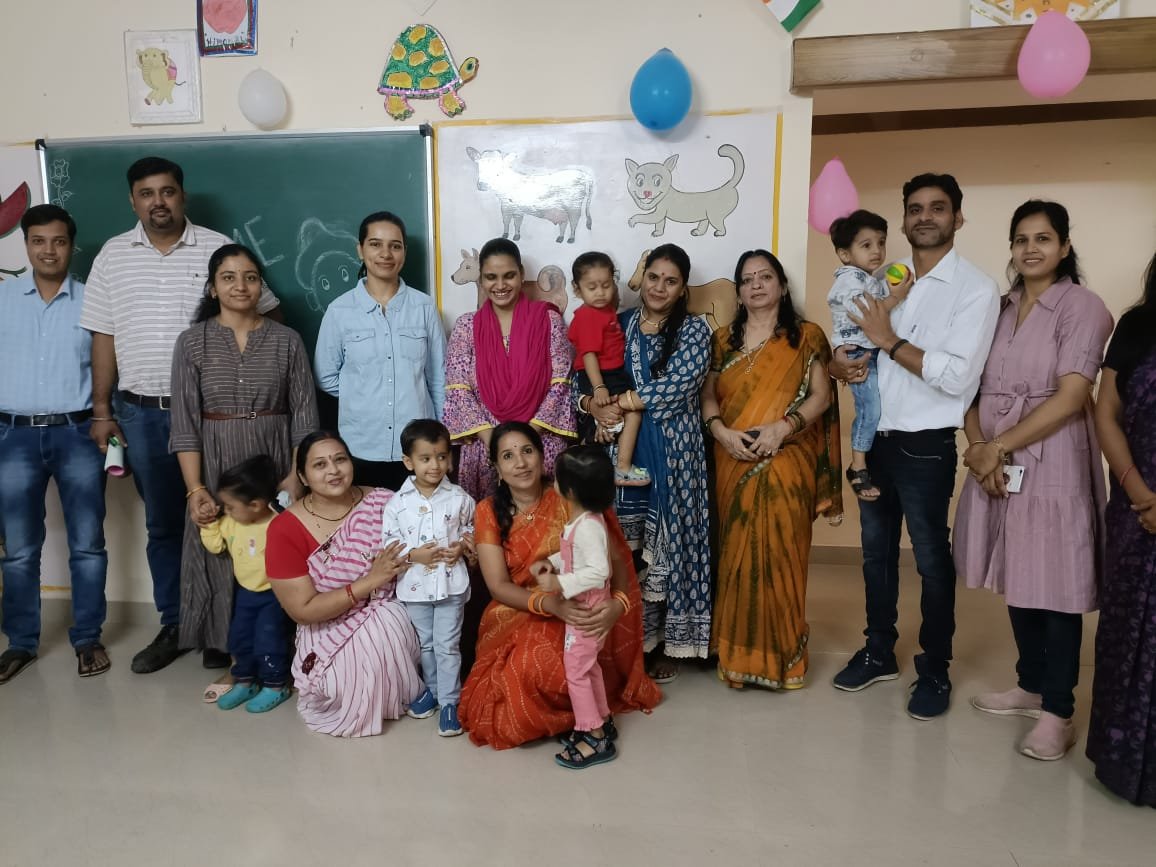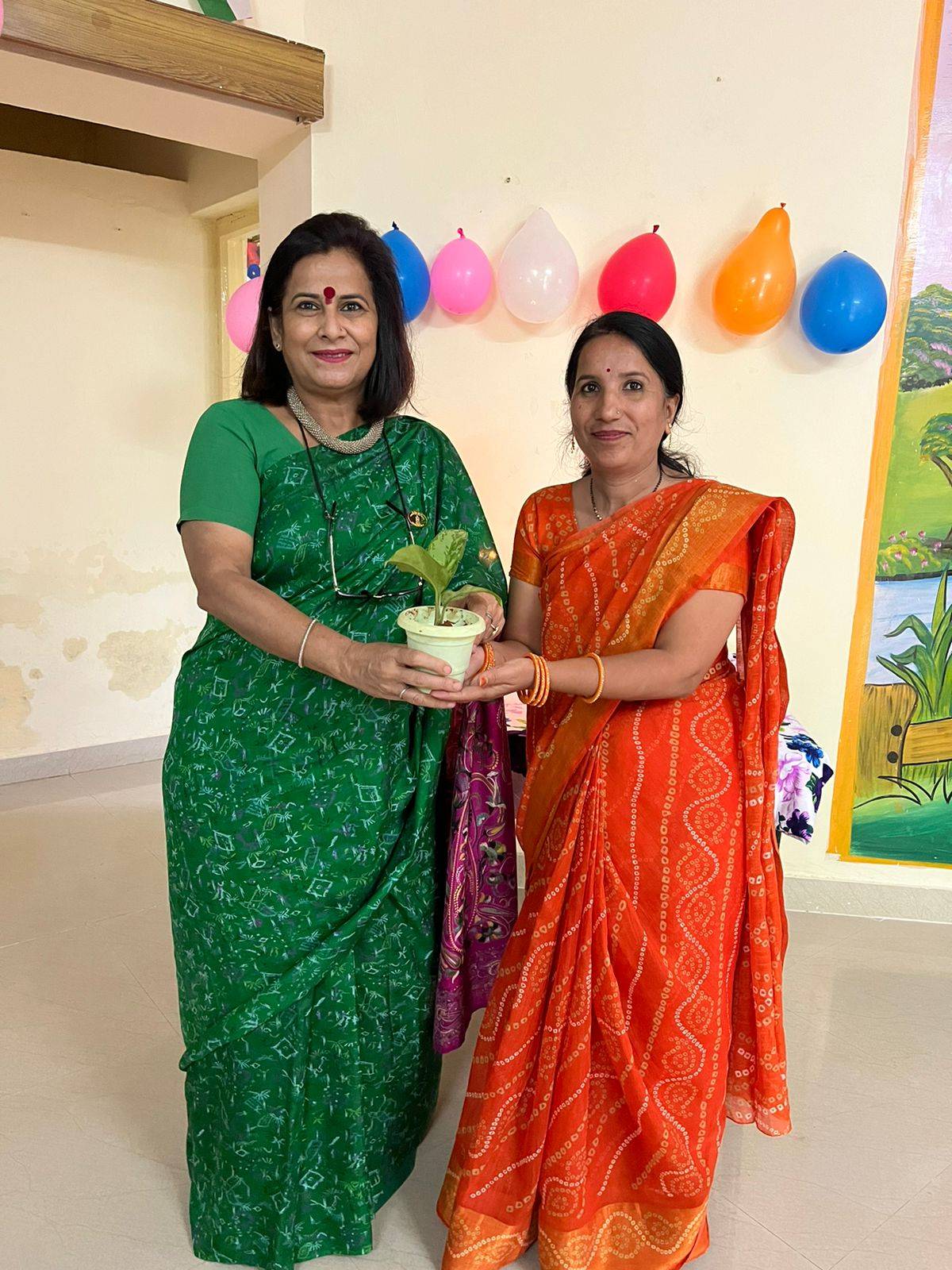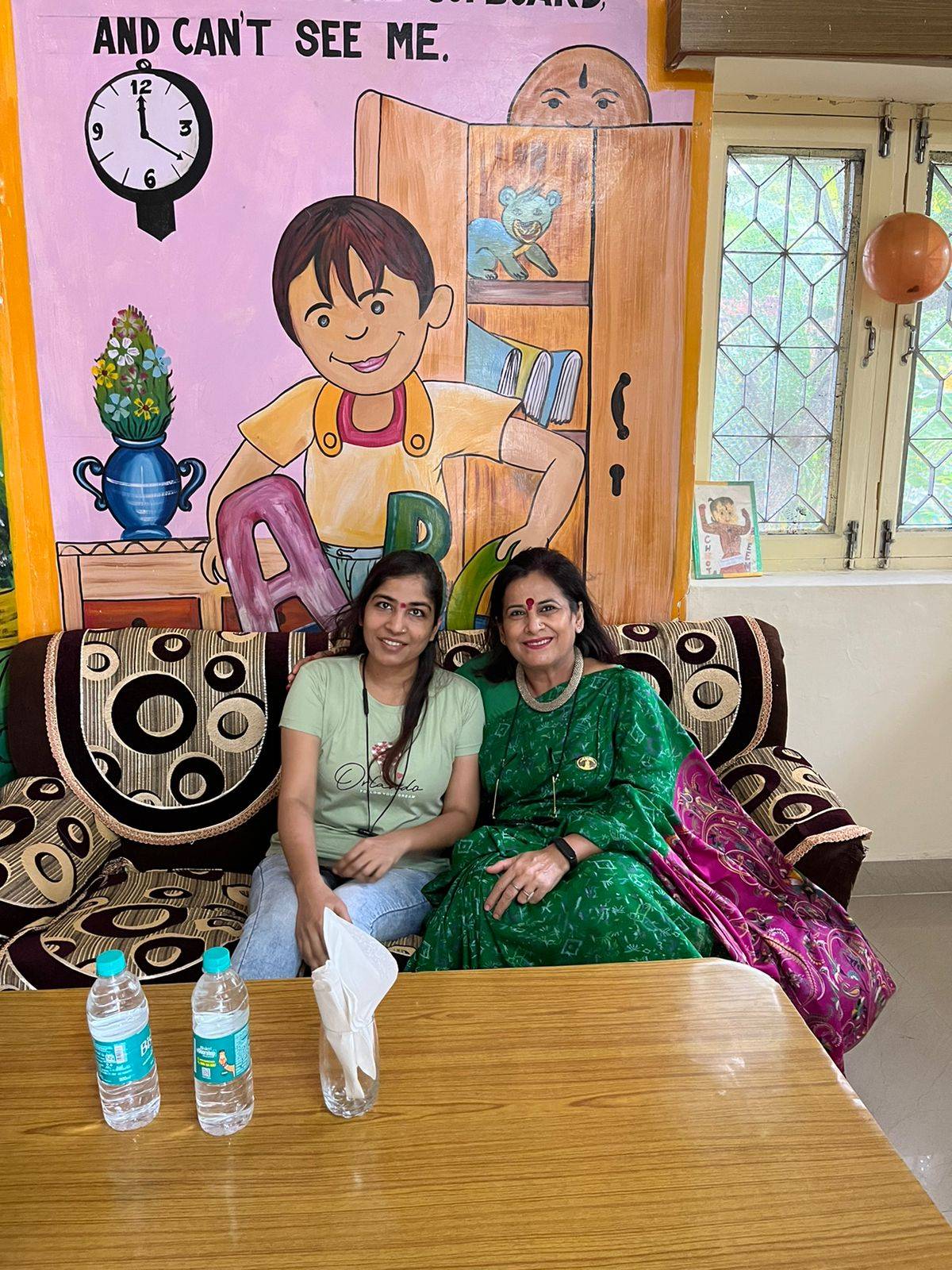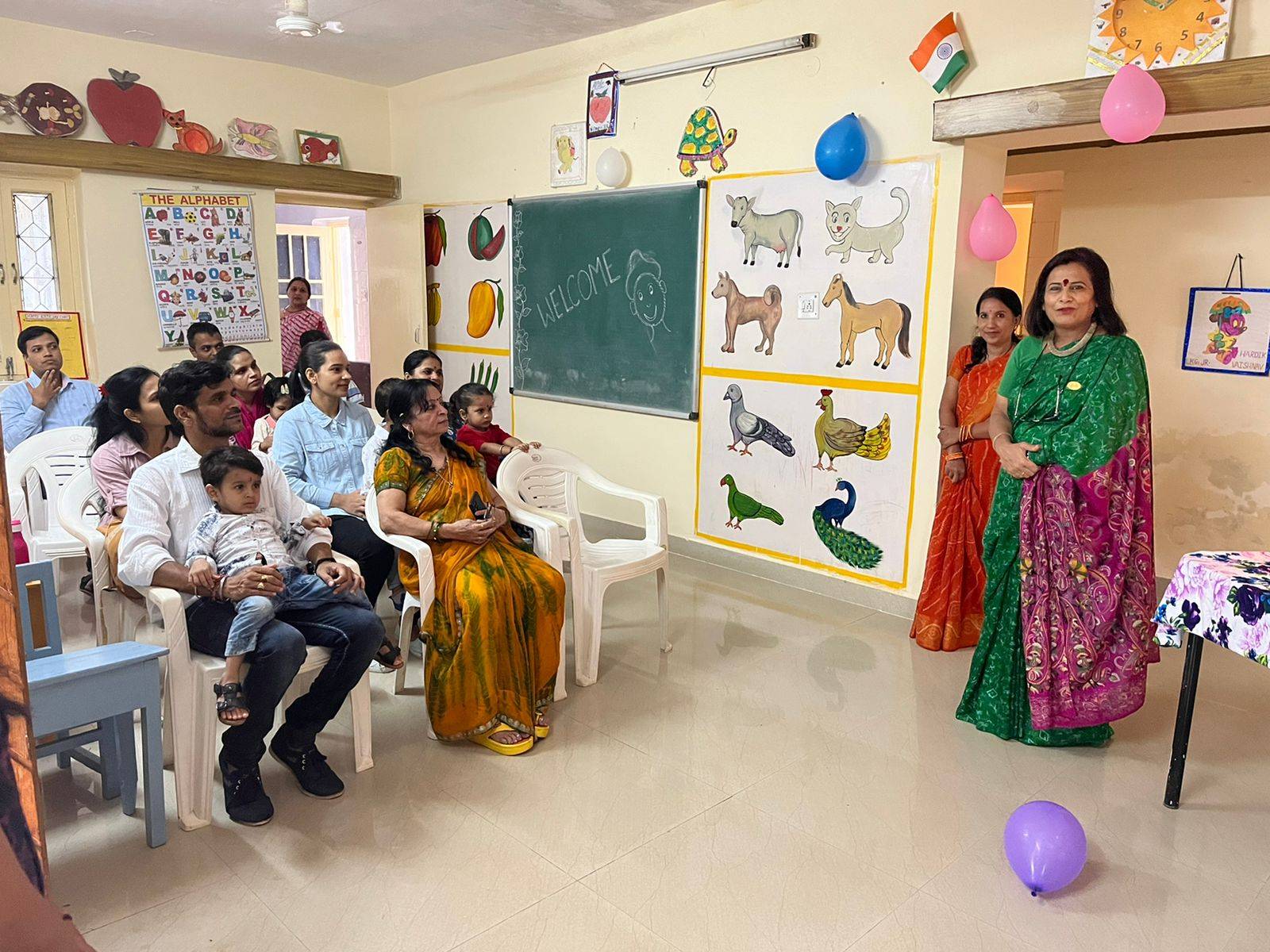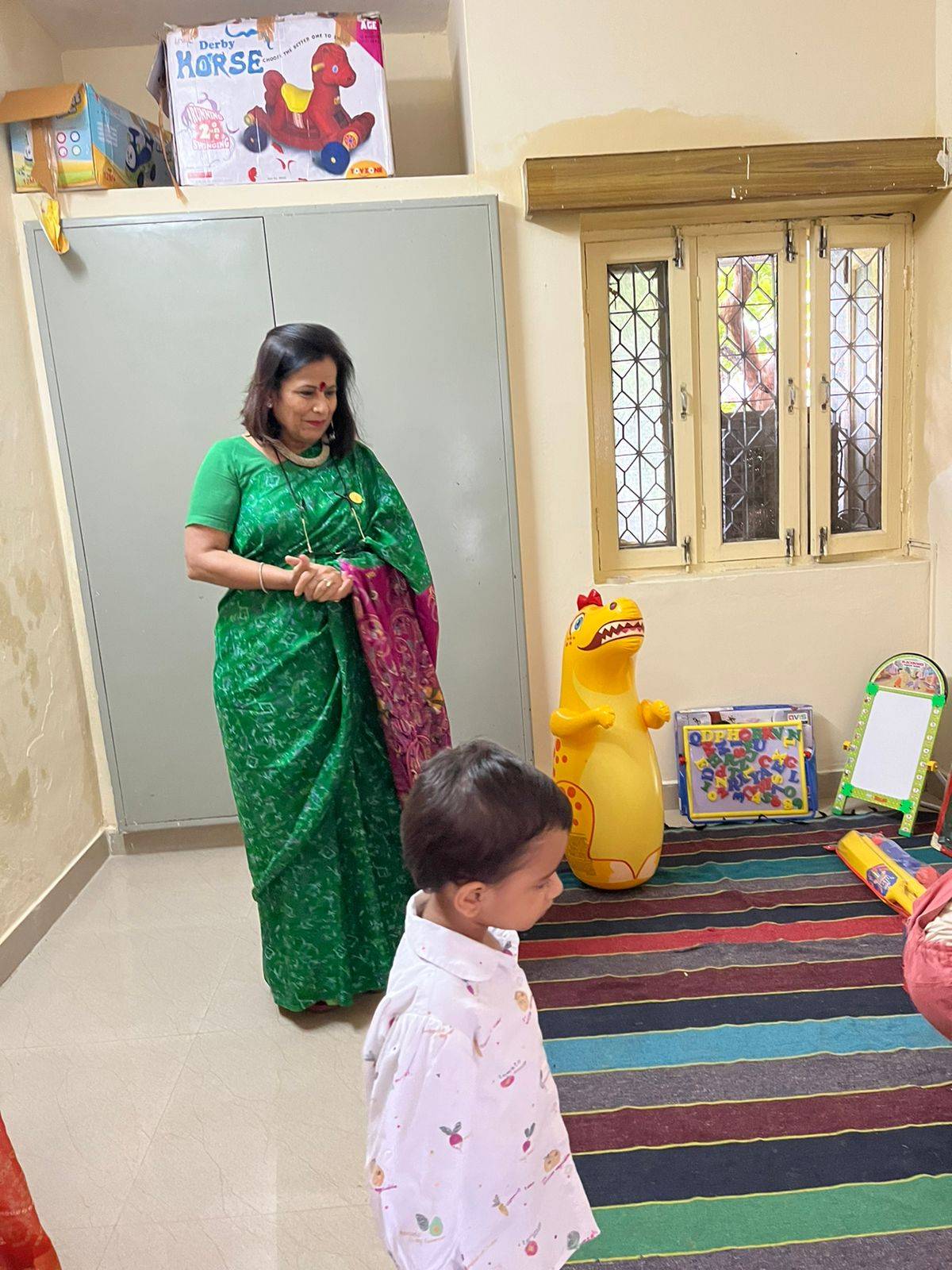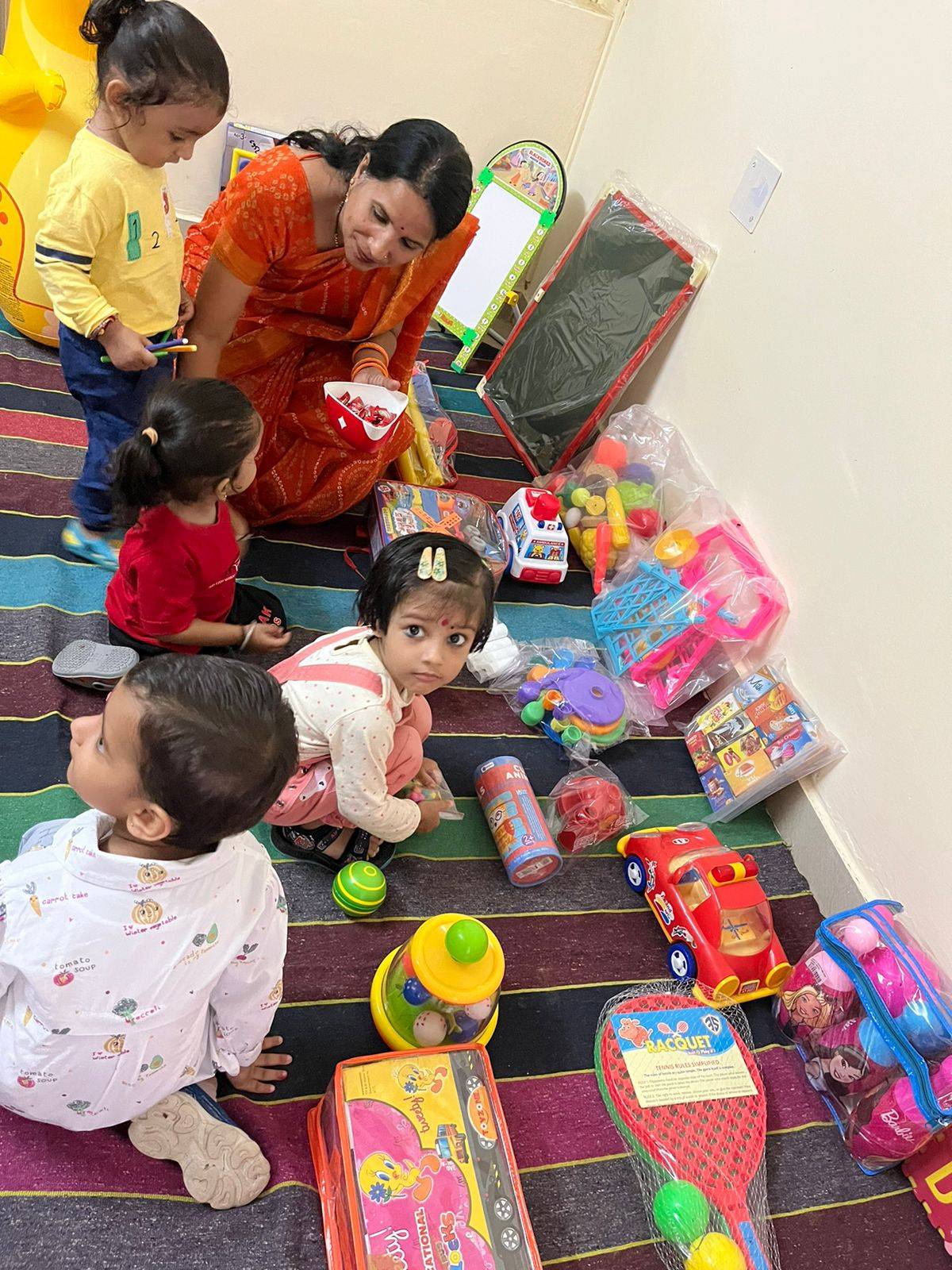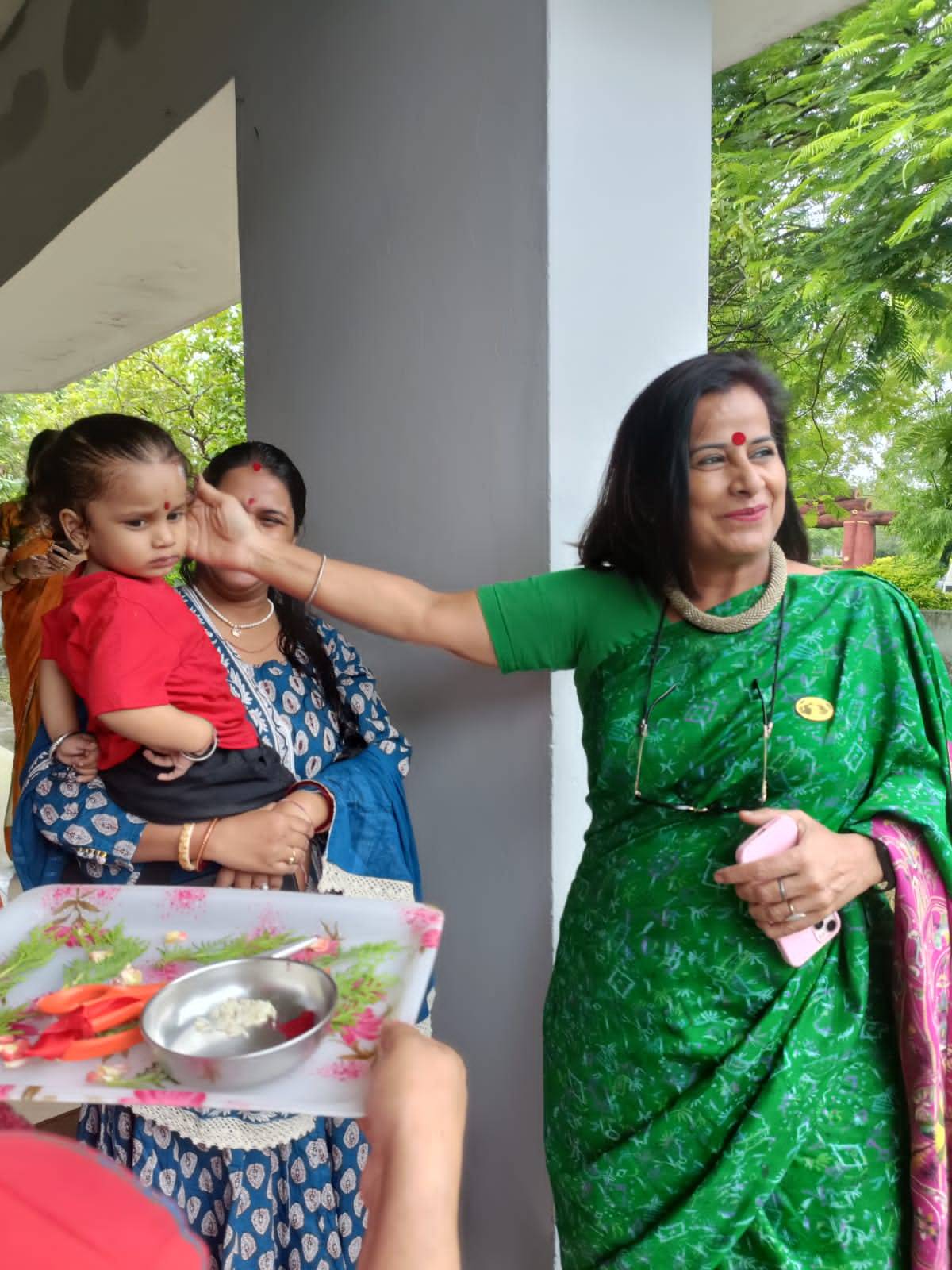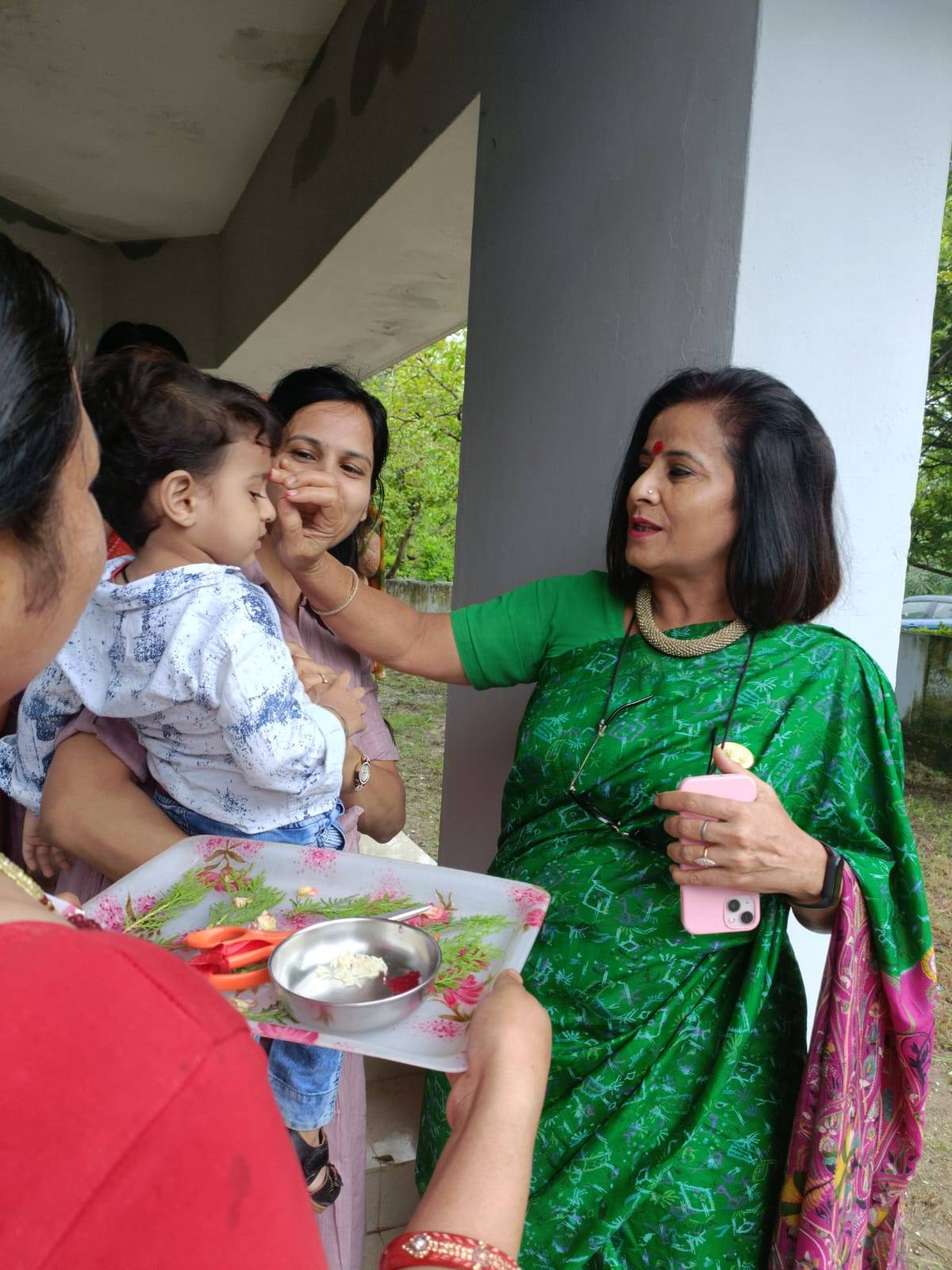 LKSPS ALUMNI RIYA BABEL SELECTED AS SOFTWARE DEVELOPER AT BARCLAYS
---
CONGRATULATIONS*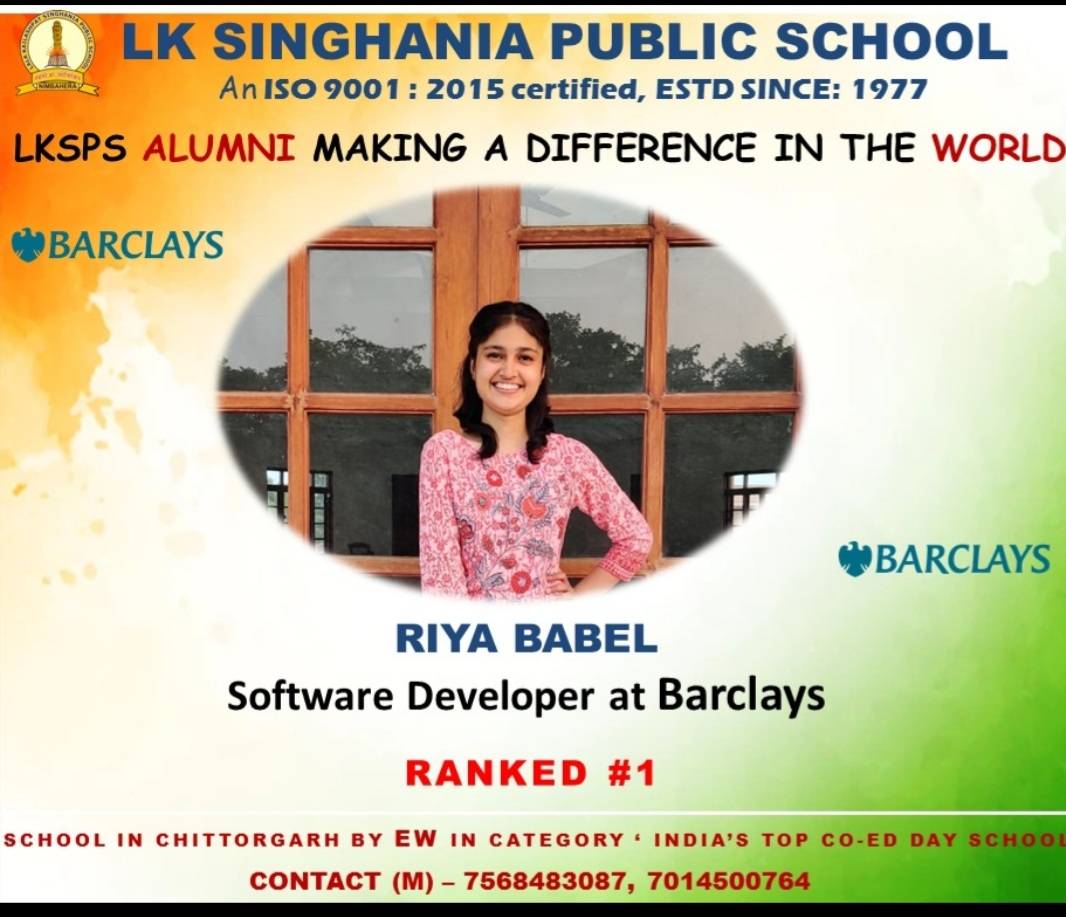 LKSPS ALUMNI MAHIPAL SINGH SHAKTAWAT SELECTED AS SUB INSPECTOR IN ITBP
---
CONGRATULATIONS*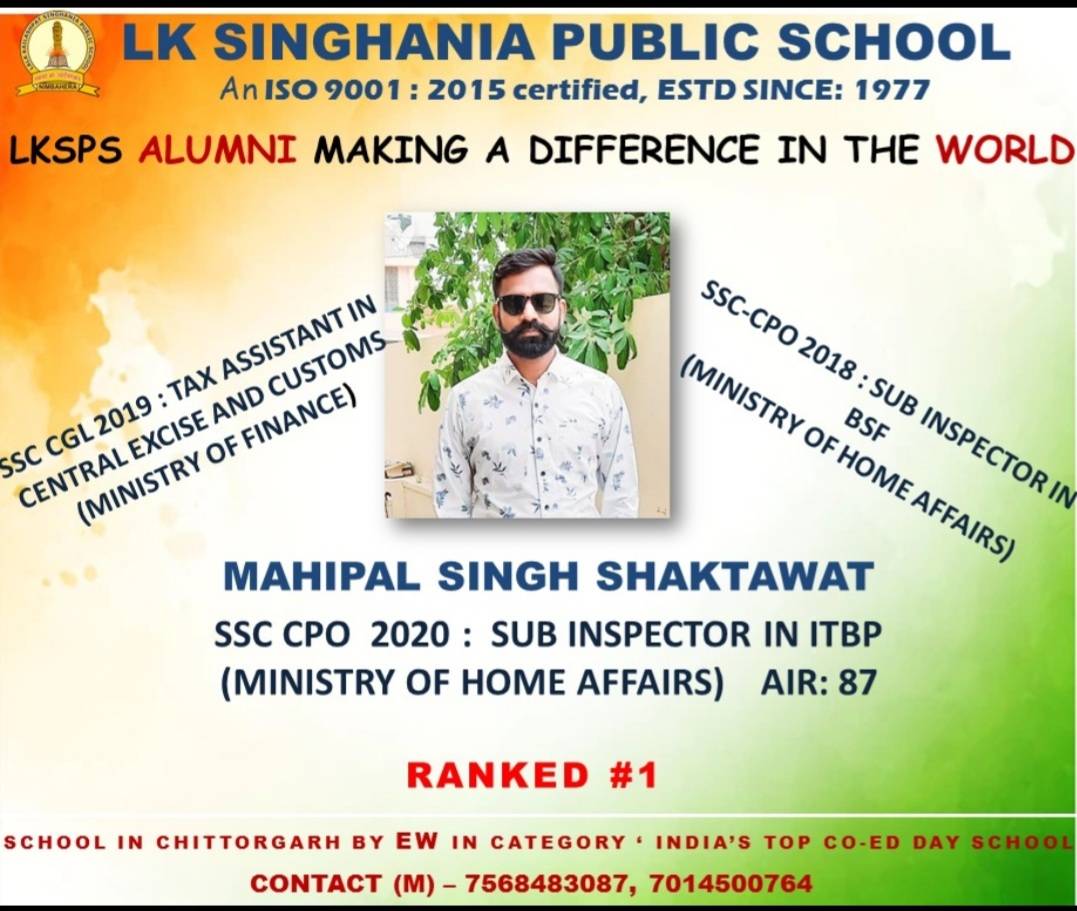 LKSPS ALUMNI BHAGYESH SAHAY SAXENA CRACKED CAT -21
---
CONGRATULATIONS*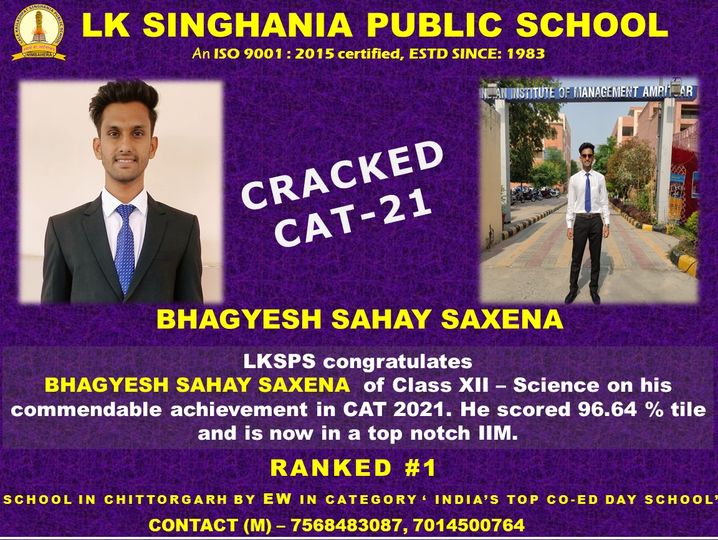 LKSPS CHARTED ACCOUNTANTS 2021
---
CONGRATULATIONS*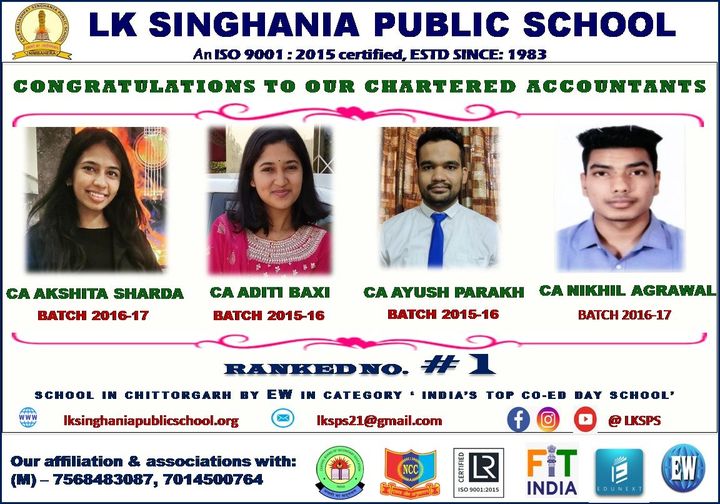 RESULTS & ACHIEVEMENTS 2021-22
---
All your dreams can come true if you have the courage to pursue them. LKSPians Rocks!!!CONGRATULATIONS*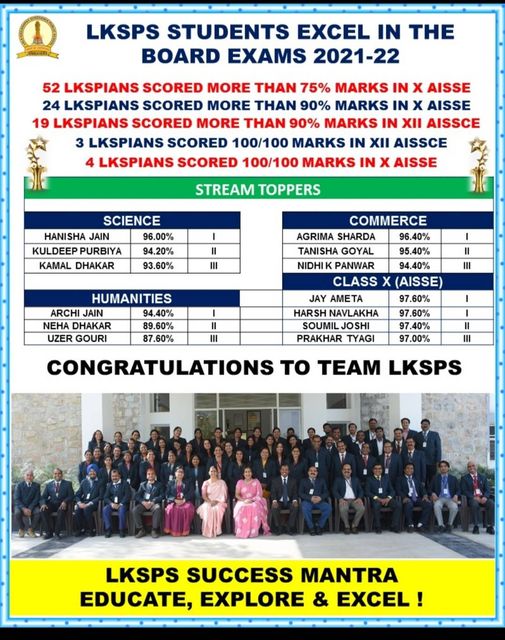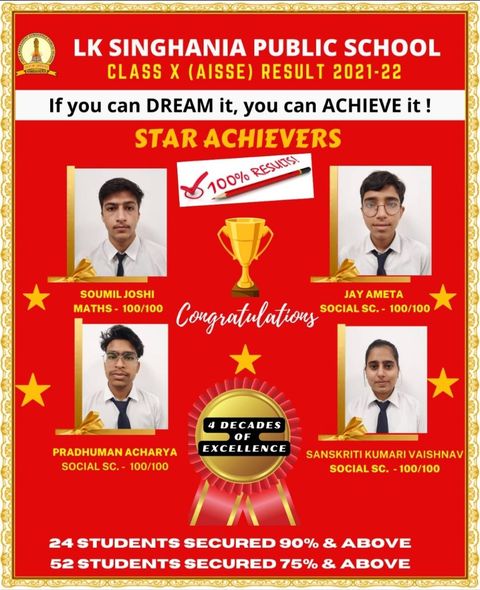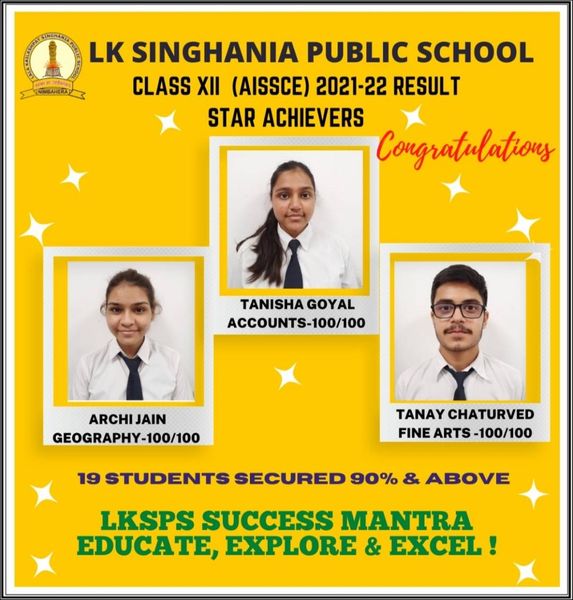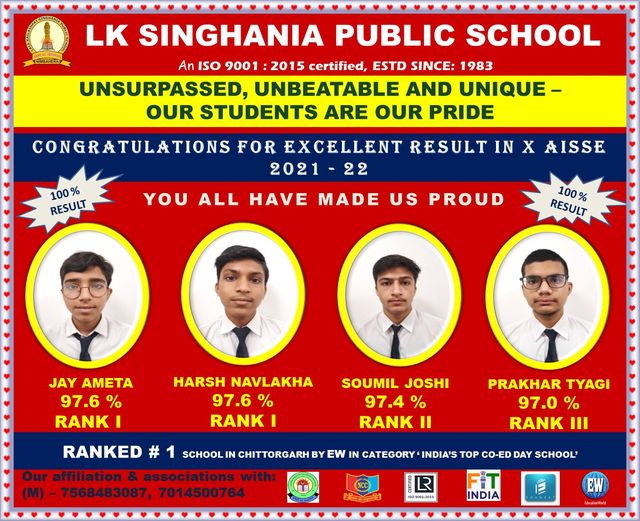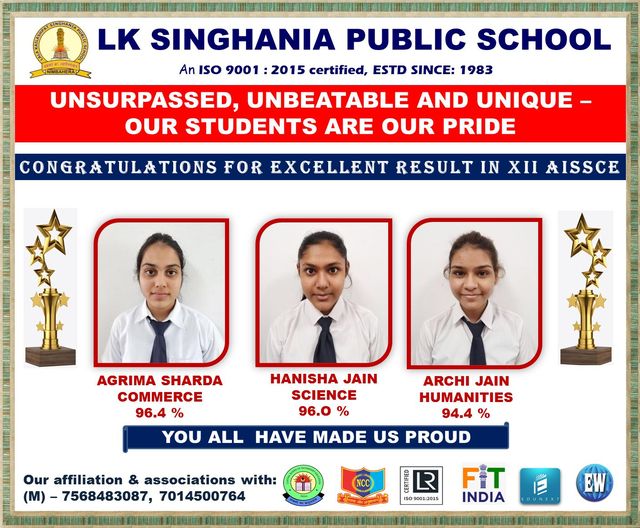 LKSPS ALUMNA FLYING OFFICER VISHRUTI ARYA
---
TALK IN THE MORNING ASSEMBLY To make morning assemblies more productive, LKSPS strives its best by inviting its alumni to ignite the latent talents of their juniors and help them dream and achieve big. Ms. Vishruti Arya threw light on her journey and importance of school life in her success. She gave the mantra..... "Dream the dream to soar high Dream the dream to inspire every guy". Principal, Ms. Nidhi Sharma also motivated the students with her wise words. The assembly closed with a candid question and answer session where Ms. Vishruti unriddled the queries of her juniors.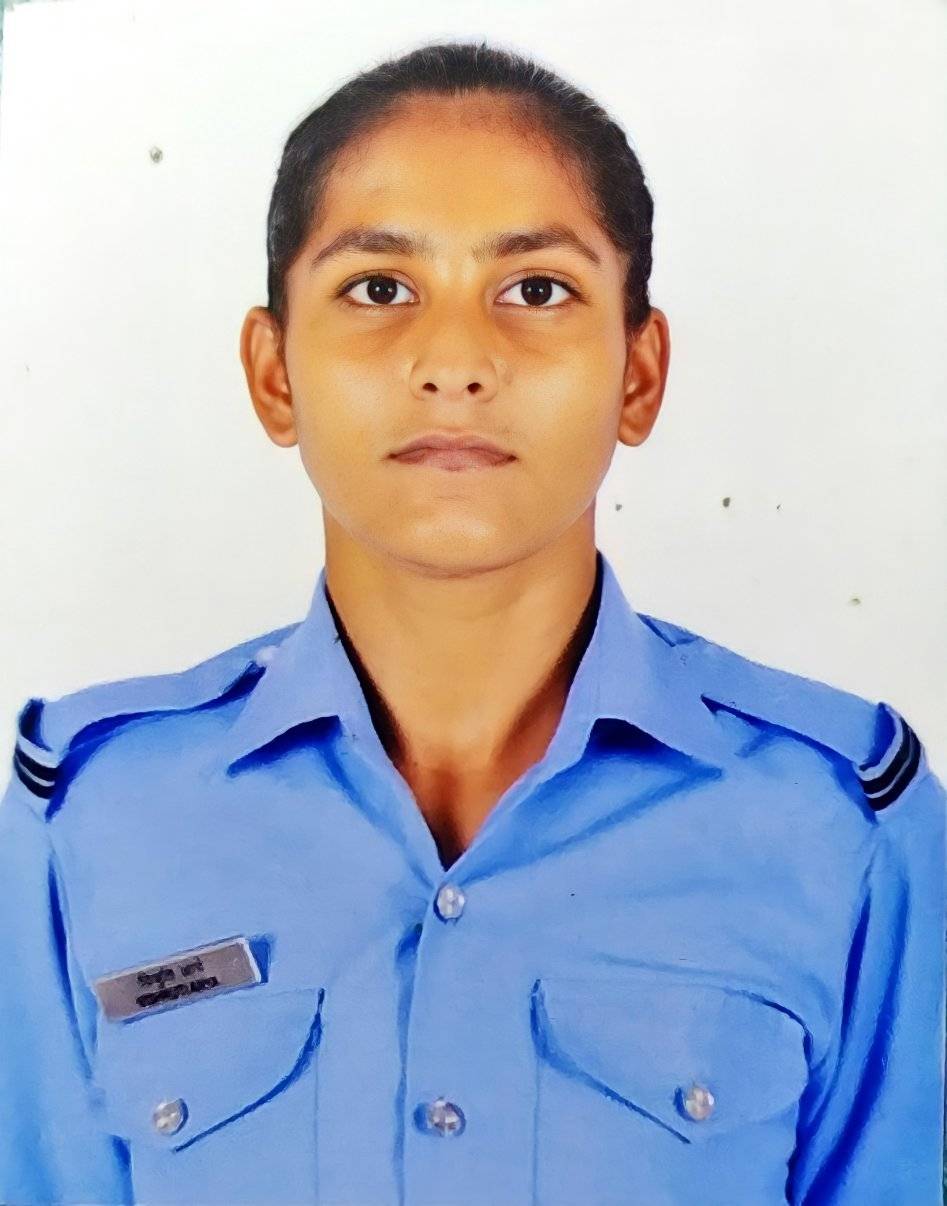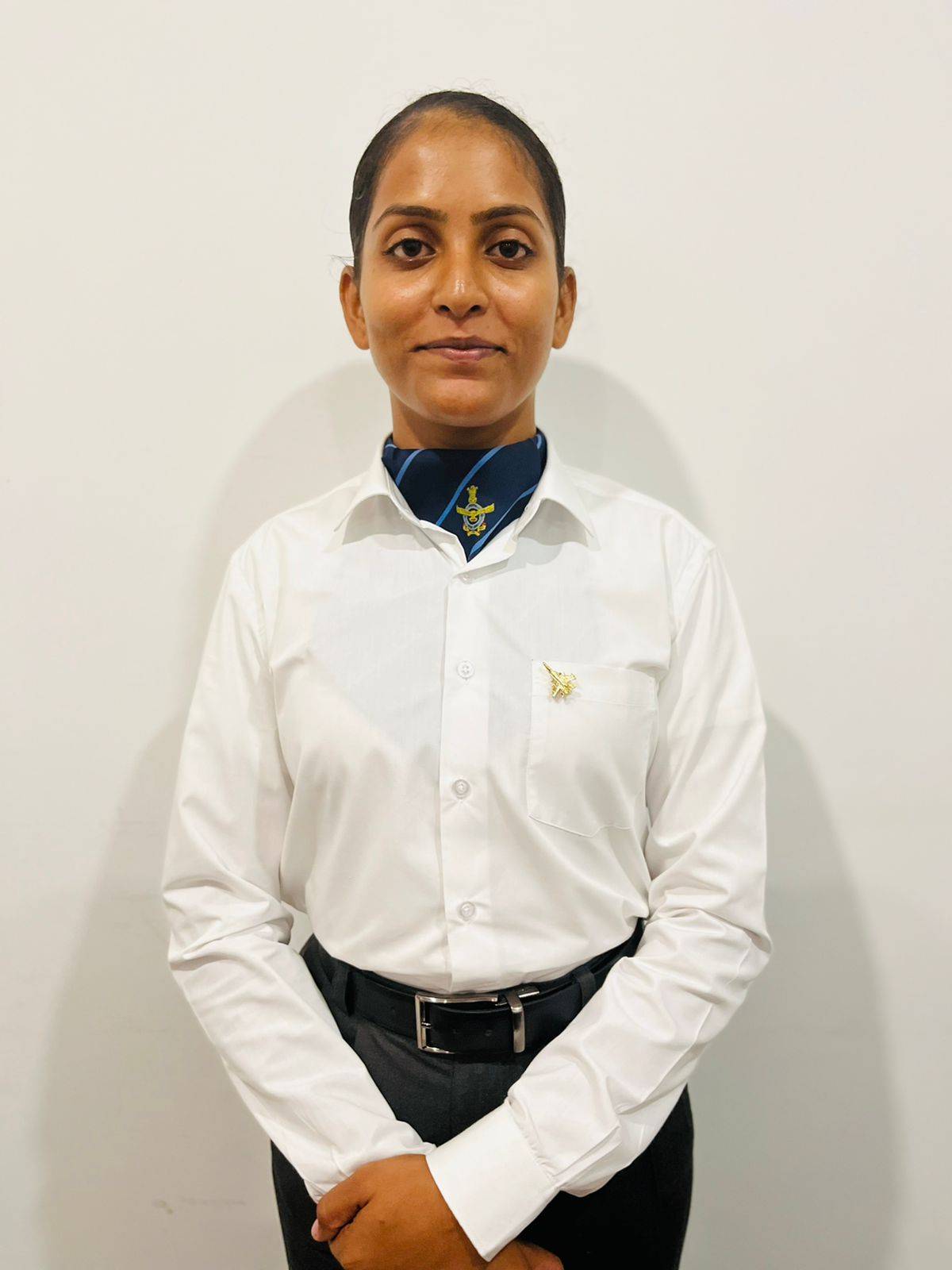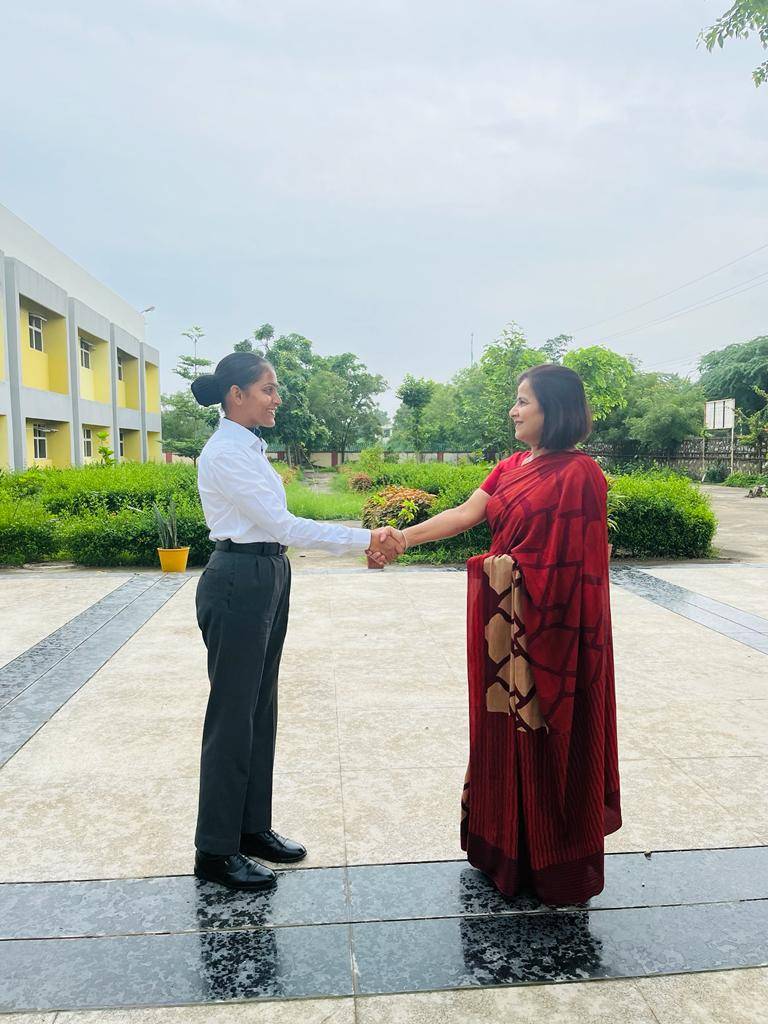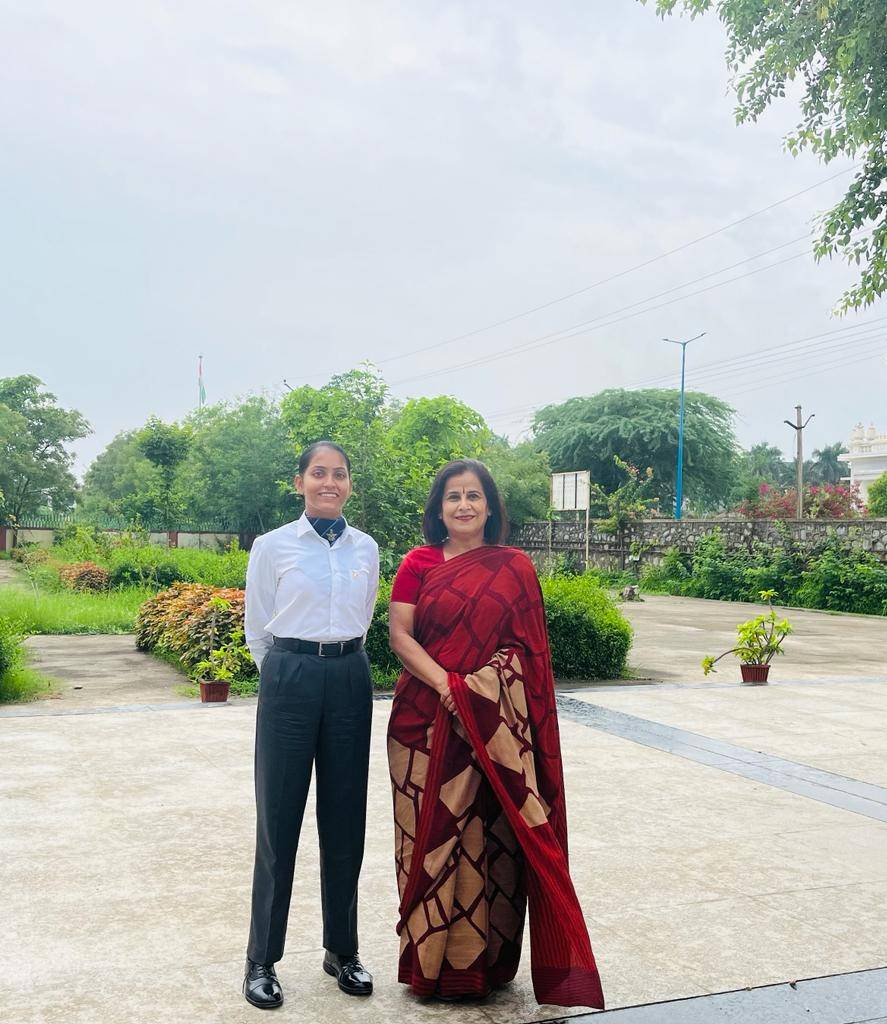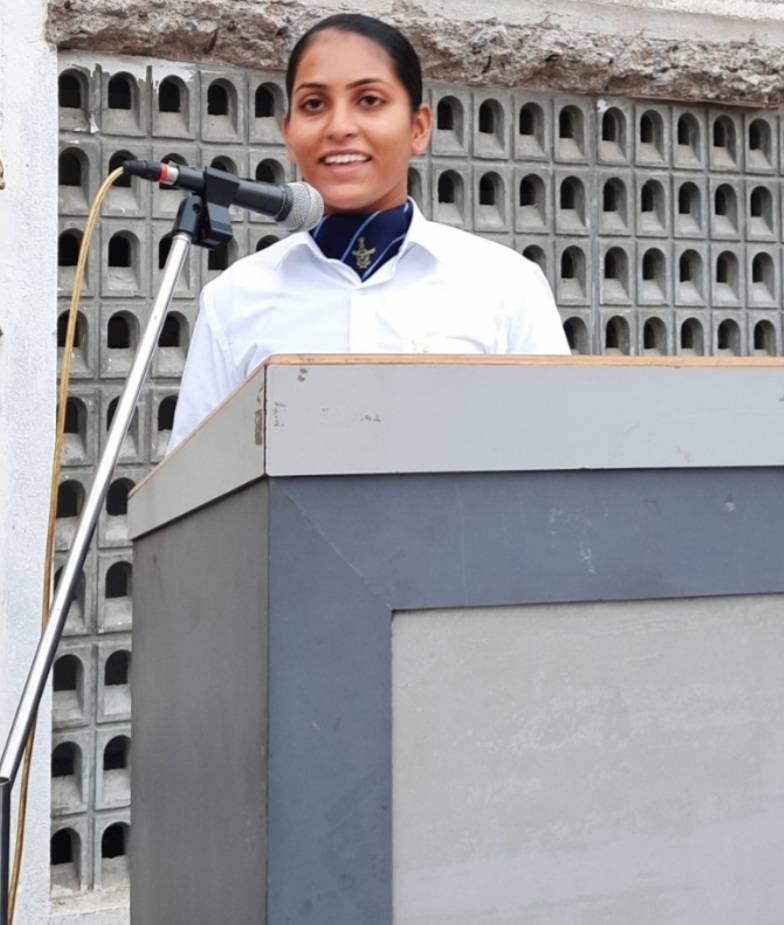 LKSPS ALUMNI MANSI BHARGAVA CRACKED CLAT -22
---
CONGRATULATIONS*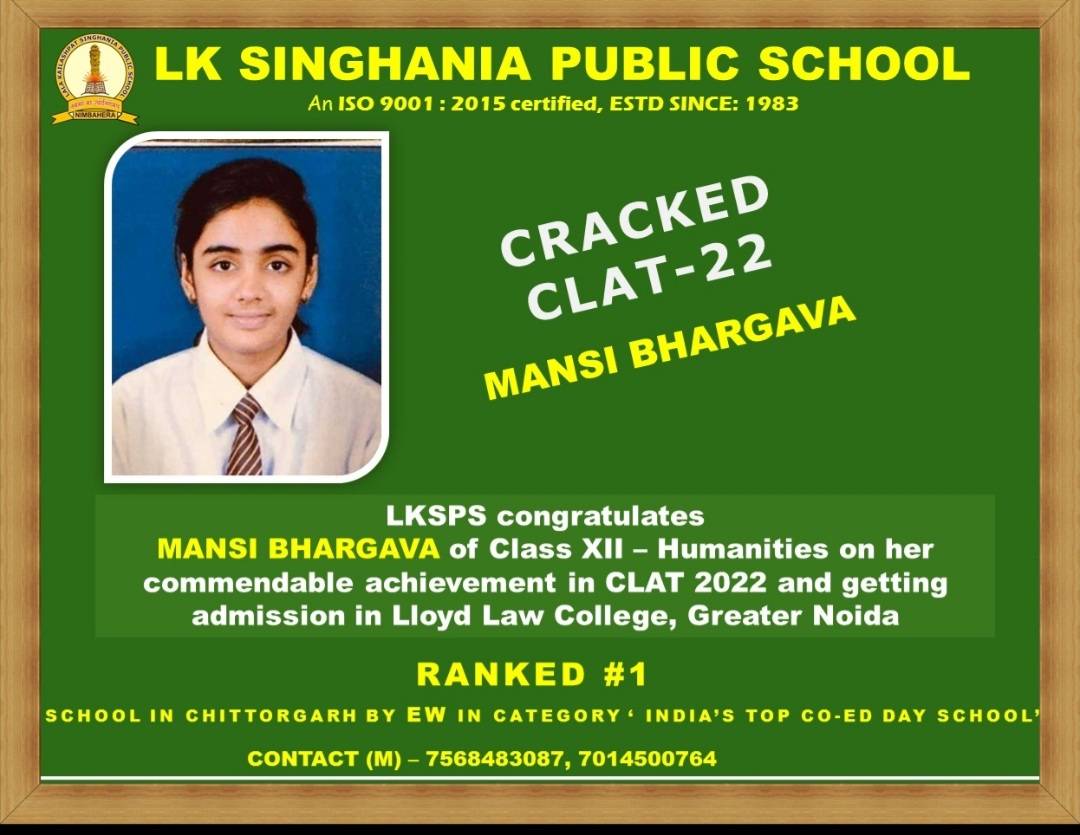 LKSPS ALUMNI SACHI CHATURVEDI & RIYA SHARMA
---
GET YOUR CHILD WINGS AT LKSPS* PROUD MOMENTS : TWO MORE ALUMNI ADDED FEATHERS IN THE CAP OF LKSPS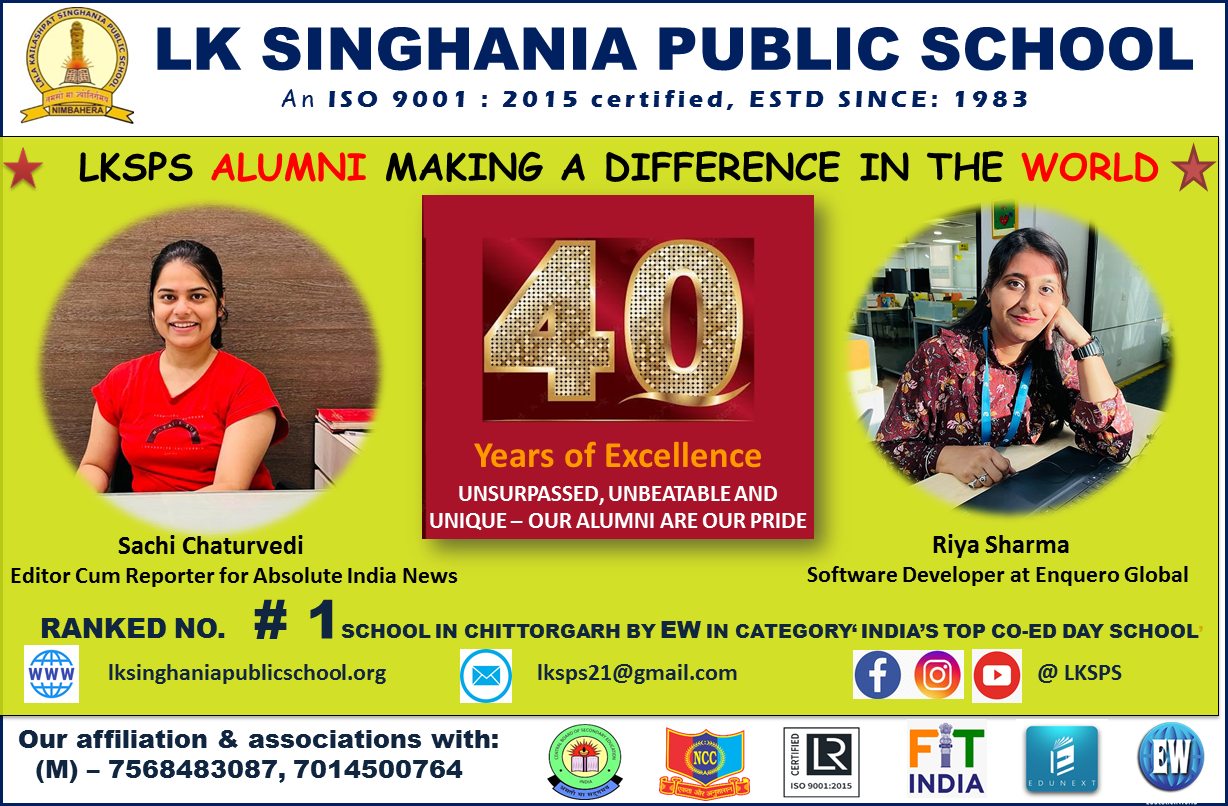 HEARTIEST CONGRATULATIONS MANONEET & VANYA
---
Hearty congratulations to Manoneet Munesha and Vanya Chugwani for securing 1st and 4th positions respectively in competitions conducted by TAO National School League. Manoneet participated in All India singing competition and Vanya, in the All India Mathematics competition. The school wishes them good luck and a bright future ahead. #lksps